Tuesday May. 30th 2017
Pioneer Event Center Voted AV's Best Place to Hear Live Music!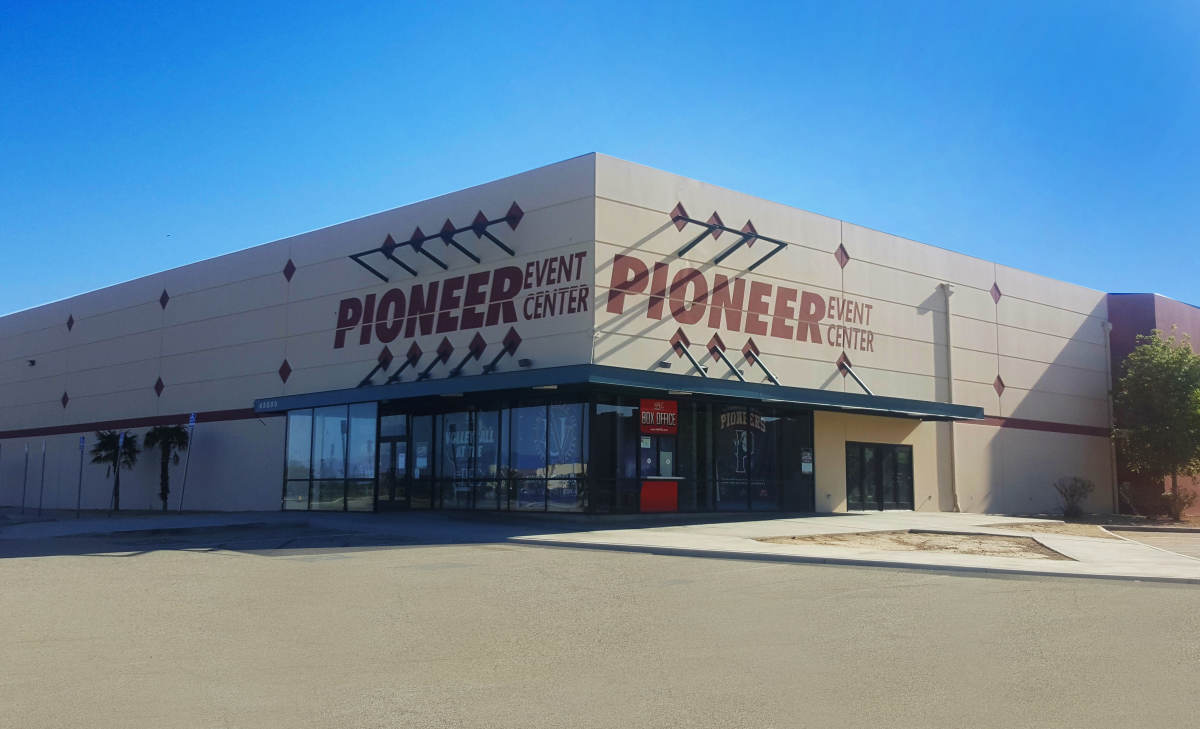 The votes are in, and the community has spoken!
The ballots were published in the Antelope Valley Press February 26, 2017, asking the readers to vote on specific categories, deciding which business, institutions, and services they recognized as the 'Best' in AV communities.
The University of Antelope Valley's Pioneer Event Center is proud to announce the honor of winning AV's Best Place to Hear Live Music!
Thank you to our amazing students, alumni, business community, and supporters who voted us Number 1!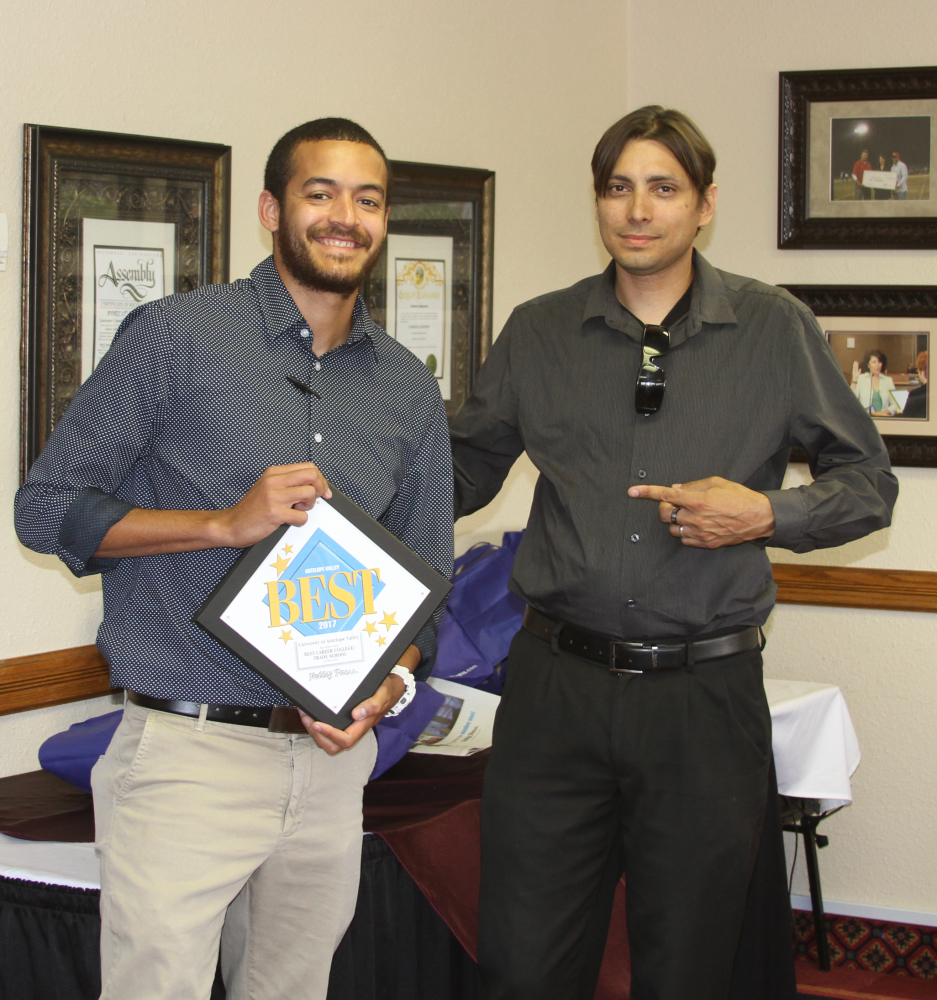 Clem Ferrer, Pioneer Event Center Manager, accepts award with Sunil McCray, Antelope Valley Press.